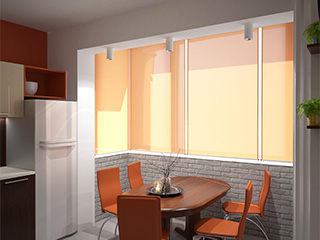 Whether it's at home or your business, privacy is important. You don't want people looking in on you wherever you are. Therefore, it's essential to have window coverings that give you protection from prying eyes. Many of our Laguna Niguel customers explain how this is one of their concerns. That's why we've put together this list of some of the best blinds for privacy. To find out more, or to set up a free consultation at your property, get in touch with Laguna Niguel Blinds & Shades today.
Venetian Blinds Are A Classic Choice
For many people, Venetian blinds are the perfect option. These window coverings are some of the most popular ones around. You can find them in homes and businesses all across Laguna Niguel. They offer excellent privacy with just a simple twist of the control rod. Turn any room from a bright, spacious area into a private one without effort when you choose custom Venetian blinds.
Plantation Shutters Add Timeless Appeal
When you choose custom plantation shutters for your property, you're adding an attractive design element as well as just window coverings. These shutters are a very effective way to stop people from snooping. They'll also help you maintain your private life. All you have to do to prevent people from looking in is to tilt the shutters closed. This gives you peace and quiet on demand. With plantation shutters offering timeless style as well, what more could you want?
Vertical Blinds Cover Your Large Windows
A set of custom vertical blinds is the perfect way to cover a large window or glass sliding door. These window coverings can quickly and easily slide into position, providing the comfort and privacy you need. Thanks to our wide range of different options, you can choose a combination of materials and colors that suits any room. Add vertical blinds to your property in the Laguna Niguel area today.
Blackout Curtains Provide Excellent Control
Our custom blackout curtains are the perfect way to guarantee privacy in any room. These coverings block out light, which means no matter how bright it is, you can be sure people can't see in. This is especially important in bedrooms because thin window coverings can sometimes let people see into the room when the lights are on. Choose our custom blackout curtains to provide your Laguna Niguel property with total privacy whenever you need it.
Use Roman Shades To Provide Privacy
You can choose any number of different options to create the perfect roman shades. If you're looking for treatments that provide privacy while looking great, then these are perfect for you. Choose from a range of fabrics, including ones that are thick enough to provide an extra level of privacy. Add designs such as pleats or fishtails, and combine this with your choice of colors and patterns. Roman shades offer the perfect combination of style and utility. You can add elegance to any room with these pleated window coverings.
Custom Blinds & More
Privacy shouldn't be a luxury. It's one of the most essential things any property should have, so why put off finding the right window coverings? Contact Laguna Niguel Blinds & Shades today to see how your property could be improved. We can make anything from Vertical blinds to plantation shutters from a range of materials like vinyl, PVC, aluminum, and more. Schedule a free estimate and find out what sort of combinations work best for you.