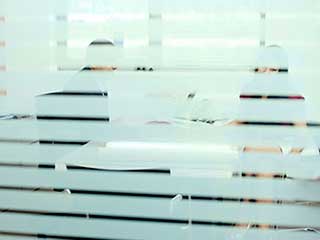 Any workplace can benefit from some comfortable and protective window treatments, whether for the benefit of customers or employees. Even better, window shades and blinds can actually save you considerable sums of money, thanks to their energy saving qualities. Let Laguna Niguel Blinds & Shades give you a more in-depth overview of this!
Make An Appealing Space
No one wants to come back to an uncomfortable or visually unappealing space when there are competing businesses with more inviting rooms. By providing a pleasant ambiance and décor and keeping people safe from harsh sunlight or gloomy skies, you'll make customers and employees alike associate your business with pleasant sensations and want to keep returning.
Save Electricity Costs
More than a third of the unwanted heat gain and loss that buildings undergo happens through the windows, even when the panes are closed. With well-chosen blinds or insulated shades, you can save your AC/heater system some expensive workout by controlling the sunlight and limiting thermal convection.
Protect Your Furniture
Direct sunlight will ruin sofas, wallpapers, rugs, and other delicate surfaces, as well as overheat electronic wires and computers. Window blinds or shades are at least as important in an office or a conference room as they are in a home. It's important to keep essential furnishings and tools protected while still letting in enough air and light for the occupants.
Blinds Or Shades?
Shades offer more control over the light levels, while blinds provide the best privacy protection and tend to have a greater aesthetic value. Depending on what kind of atmosphere you want, you could opt for Venetian shades for an office, bamboo roller shades for a restaurant, Roman shades for a hotel lobby, or just about anything else; the list goes on.
Get Yours Today
Laguna Niguel Blinds & Shades delivers anywhere within city limits and offers professional installation services for any purchase, alongside free consultation and a five-year warranty. Call today and get your commercial blinds and shades!